As the benefits of cloud computing have become well-known in recent years, many businesses need assistance migrating their operations to the cloud. For over ten years, SMARTdigicom has built cloud-based solutions for startups, small and medium-sized firms, and enterprises. We have deployed solutions to many Cloud Managed Service Providers. Our engineers have deployed to Amazon Web Services, Google Cloud Platform, Microsoft Azure, IBM Cloud, Pivotal Cloud, Joyent, Rackspace, Linode Cloud, Salesforce and others. Delivering always-on scalable, right-sized compute resources, storage, and database engines to end-users drive us to succeed. Let us work with you to achieve your technology goals today.
Our business performs:
- Cloud Migration (Bringing On-premise resources into the Cloud)
- Combining On-premise and Cloud together as a Hybrid solution
- Cloud Native Computing (Cloud-only infrastructure)
- Serverless SAM

- Jamstack and LAMP Development
- API and Microservices
- Cloud Reliability Engineering
- Auditing
- Maintenance
- Refactoring

SMARTdigicom's software consulting services identify the appropriate tech stack which aligns with your operational and financial objectives. We help you maximize your ROI by translating your business logic into software processes blending proven real-world and emerging technologies. Our software consultants deliver insight by identifying the technology gap in your business and then proceed to fill it, guiding you through the digital journey with design, planning, implementation and review.

Software expertise:
- Streaming Media Applications (Audio, Video, Data - Hookstream.com)
-
Mobile App Development (Zukinimobile.com)
-
E-commerce applications
-
WordPress
-
Development/Deployment/Training
-
Alexa For Business voice applications
-
Blockchain (Blockget.io)
-
Internet of Things, Wearables and XR/VR/AR
-
SMART contracts
-
Dapps Development/Deployment/Training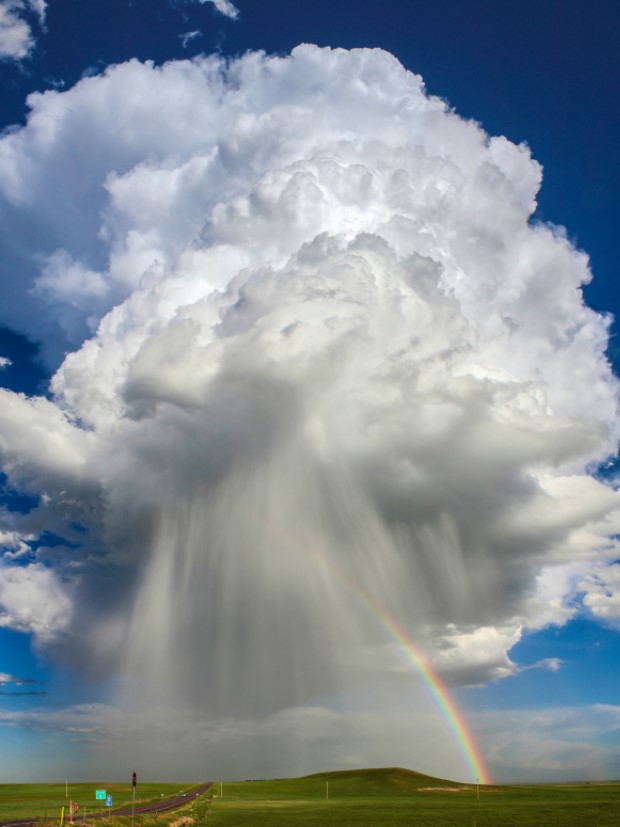 Our "Management By Walking Around" methodology includes: figuratively stepping into your shoes, walking around your business to understand its processes, then putting on our thinking caps to synthesize tailored algorithms and infrastructure that supercharges your business and delights your customers. We observe HIPAA, CCPA, GDPR, SPX, and other requirements specific to the industry and/or government requirements.
Our methodology provides a wealth stream for your organization to tap into relying on change management as a central tenet. We focus and zoom in on the known and discover hidden organizational Knowledge. We then remove barriers for its adoption by your stakeholders. It's the proficiency that has made your organization successful and harnessing it will power future success.

Like modern day Superheroes, we apply industry best practices with our cloud computing powers in an agile development methodology:

- 360 degree user feedback
- Phased release
- Continual testing and improvement
- Quick turn-around sprints
The aforementioned approach delivers benefits quickly, speeds decision-making, reduces risk, lowers stress and delivers project success. To further elucidate our code, we have broken them into five steps.
Understand the Five Steps
We Follow to Build Your Cloud Foundation
Step 1 : DEFINE
We explore your current environment. That includes computing usage, cloud, storage, networking infrastructure, security posture, database engines, custom software applications, operations, processes, and culture to form an overall technology assessment. Then discuss the feasibility of your project with our IT consulting team to define the business goals and workflow for your system. 
Step 3 : DISCOVER
Discover the insight of your current environment: compute, cloud, storage, networking, security, database, applications, operations, processes, and culture as an overall maturity assessment.

Step 4 : EDUCATE
Smartdigicom engineers, architects and subject matter experts will share and discuss industry best practices, design patterns, 3rd party solutions and tool sets available to your organization.

Step 5 : BLUEPRINT
Smartdigicom will deliver a document containing the current state of your infrastructure, and a blueprint with recommendations for transforming your digital infrastructure.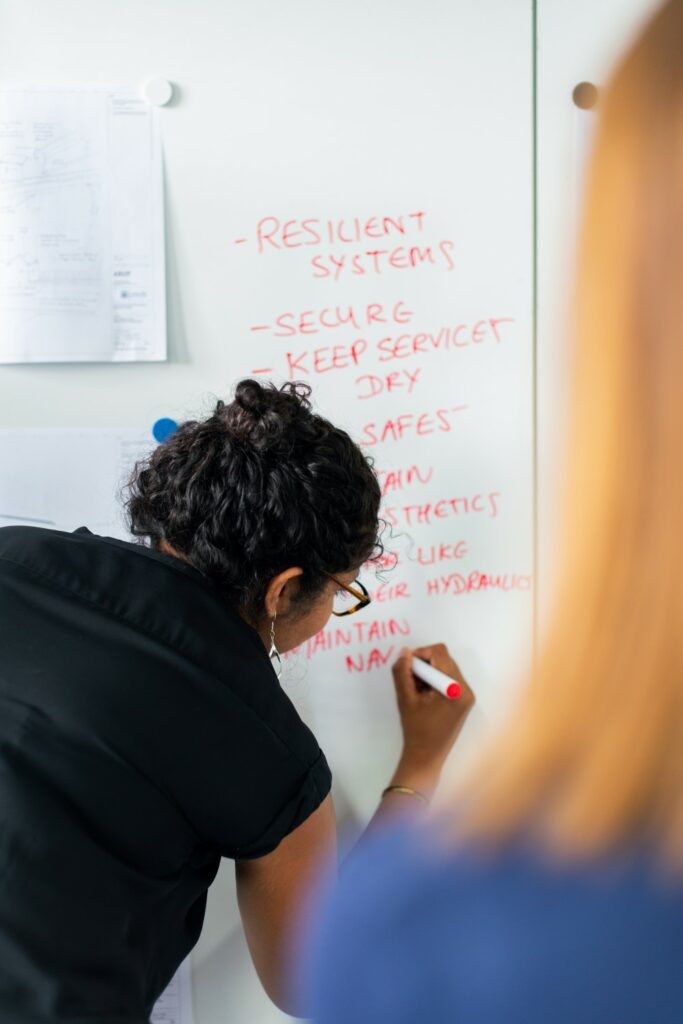 This collection of real world projects highlights several problem definition, architecture formation, and deployment techniques. 
Challenge: The client provides premium script management services requiring written deliverables which take 2 to 3 weeks to produce. The entire process was manual except for the encrypted file delivery.
Strategy: We proposed creation of an internal Software as a Service to ingest files as data and then edit them through a web application.
Architecture: Cloud Storage, NoSQL Database, Serverless Compute, Identity Access Management, REST API.
Impact: Project turn around reduced by 80%, Client winning market share in the industry, Increased hiring to accomodate growth.
Challenge: Client granted patent for deep linking in mobile space. Needed iPhone, Android and web applications to demonstrate usage.
Strategy: Client had RDBMS-based product registry where sold items are recorded. We created a REST API for this in order to populate NoSQL Database in the cloud. The latter database was exposed through an API powering mobile apps and web applications.
Architecture: Ledger Database, Serverless Compute, REST API, Android and iOS apps.
Impact: Client able to monetize invention and is cash flow positive, funding growth organically. Entertaining VC investment.
Challenge: Client provides in-person workforce management software to Fortune 1000 customers through an on-premise MS SQL Server powering an .net application via SOAP XML. End-users were required to use desktops to access information yet while traveling this was not optimal. End-users requested a mobile app while on the road.
Strategy: Create iPhone and Android hybrid mobile apps with native bindings. Port Rijndael AES encryption to JavaScript, and create library for XML to JSON conversion. Recommended migrating backend to Microsoft Azure.
Architecture: Adobe PhoneGap, Kendo UI, native Android, native iOS
Impact: Client was first in the industry to provide mobile solution, Won awards for the app, customer satisfaction.
Challenge: Client conceived live-streaming entertainment service. Greenfield project from MVP to beta to support user acquisition.
Strategy: Create Minimal Viable Product from off-the-shelf application service providers as a web-based application. After positive reception, phase two implemented in a cloud managed service provider.
Architecture: Streaming video service APIs replaced by cloud-hosted compute service with locally attached SQL database.
Impact: Client satisfied with working prototype, retained our services for ongoing maintenance and support.
Our team of dedicated engineers, managers and sales professionals have decades of experience working in the public sector, entertainment, technology, communications and medical industries. Certified in cloud computing by Amazon Web Services  
SMARTdigicom began in 2005 offering "efficient and cost-effective Internet-based communications solutions to organizations of all sizes". Sixteen years later, we remained true to our mission and have matured into a full service software development firm. Based in Los Angeles' entertainment center Hollywood, we now provide training, support and consulting based on years of experience.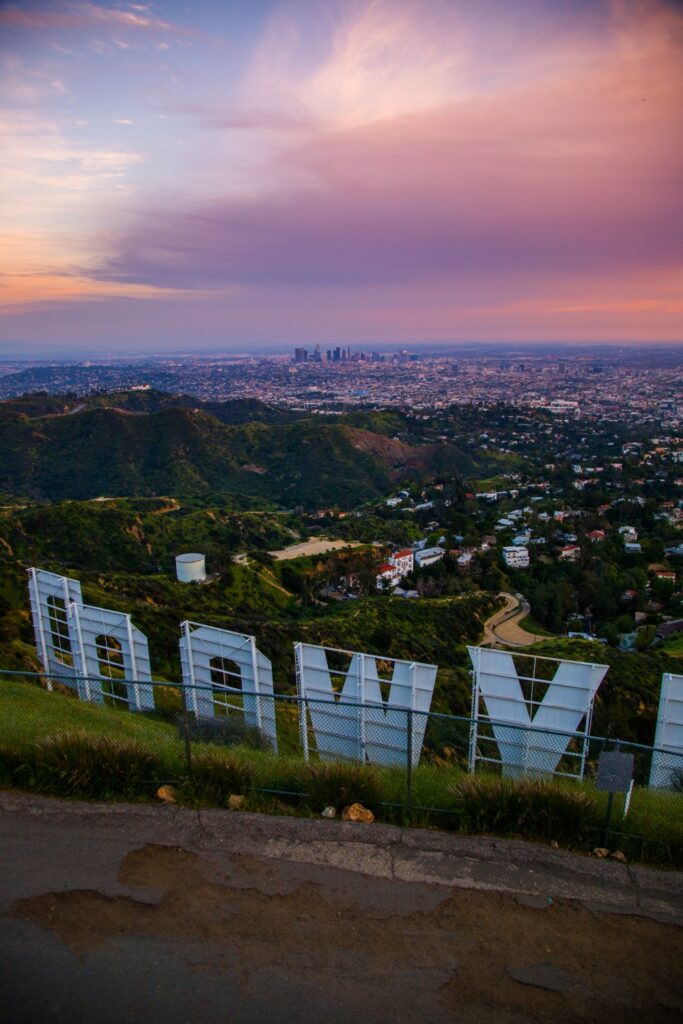 Our professional staff works with clients to design custom solutions that match their needs and unique business practices. We partner with industry-leading software and hardware manufacturers to implement best-of-breed technologies that ensure quality and reliable results. Over the years we have worked with Qualcomm, Adobe, Microsoft, Samsung, BlackBerry and many startups to realize clients ambitions.
The software and hardware tools we bring provide an end-to-end solution that can empower your organization to form and strengthen relationships with customers, employees, alliance partners, sales prospects, and more.
Please contact a SMARTdigicom sales consultant for a complimentary review of your cloud strategy.